The Basics: free with every event
Blueprint Events Team liaison
Unlimited WiFi for you, your team and your event guests
High-spec audio-visual facilities, including screens, projectors, microphones, and speakers
Technical support
Tables, chairs, notepads and pens
Coffee, teabags and water
Blueprint Exclusives: free, optional and subject to availability
Web-conferencing equipment
Whiteboards, flipcharts and markers
Wireless presentation clickers
Various cords and cables
Promotion of your event on Taikoo Social App and on digital boards around Taikoo Place
Event Extras: charges may apply
Go Green! option of reusable tableware, including water glass, coffee mug with saucer and teaspoon
Portable projectors and screens
Interactive PC and display
Nespresso coffee machines
Printing and photocopying services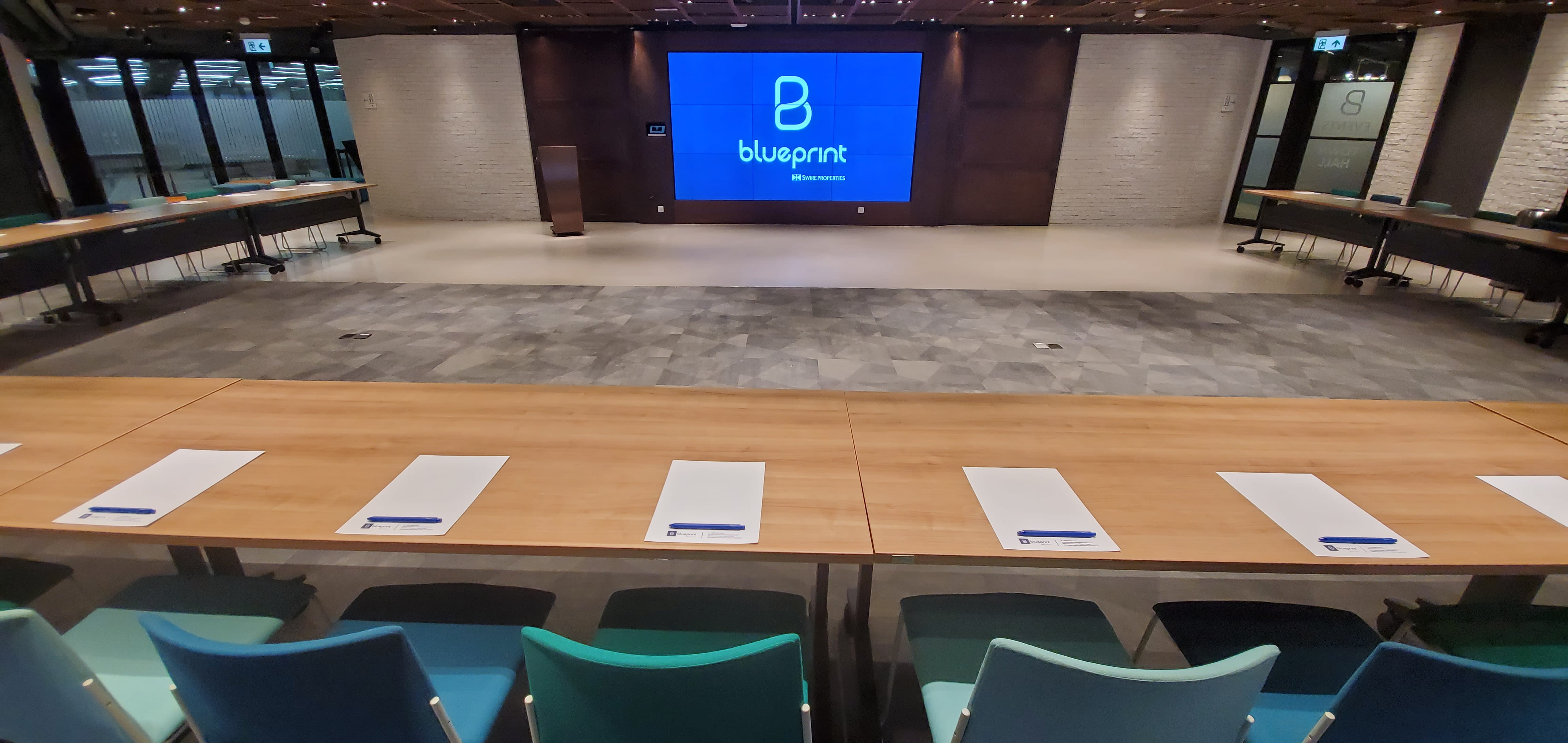 From the moment we receive your enquiry, Blueprint's dedicated Events Team will be by your side. We know that you're looking for more than just a room or space to host your event. You need tables, chairs, pens, paper, microphones, screens, lights and the list goes on. You'll jump for joy when you realise that Blueprint's Event Venues come with all these and more, as well as a liaison to bounce ideas off and a team that does their best to accommodate your event needs and wants.

What's an event venue if not flexible? A box? Then that must make Blueprint's Event Venues a gift box. With a catalogue of tables and chairs available, almost any set-up, layout, or floorplan you can dream up could become a reality. We've also got notepads, pens, marker pens, flipcharts and whiteboards all wrapped up, if they should take your fancy.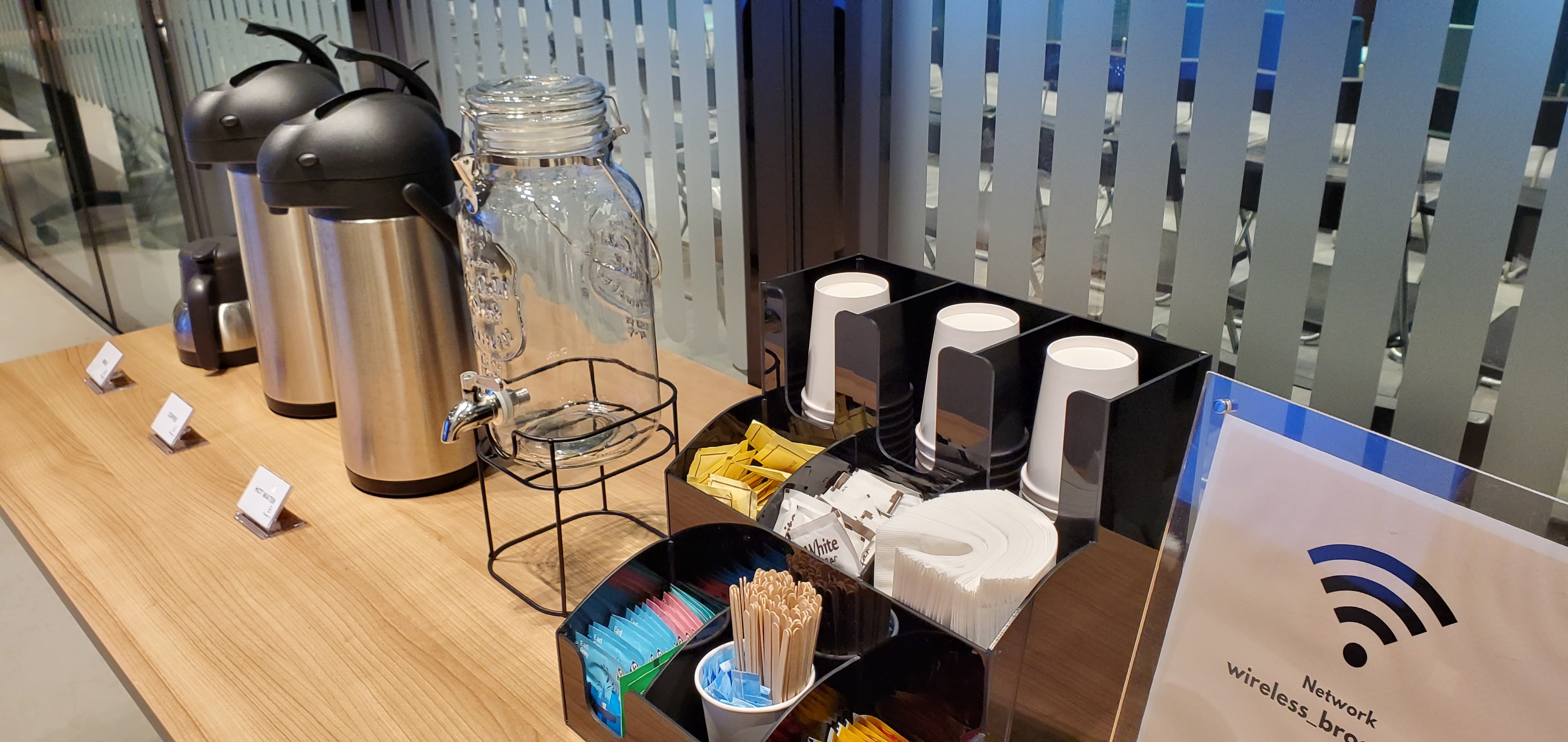 Events involve a lot of talking. To make sure that everyone, from presenters to your guests, stays well hydrated, a complimentary beverage station will be set-up with water, coffee and teabags within your venue for easy access throughout your event. You are also welcome to arrange F&B from any catering vendors of your choice, or simply refer to our recommended catering partner list.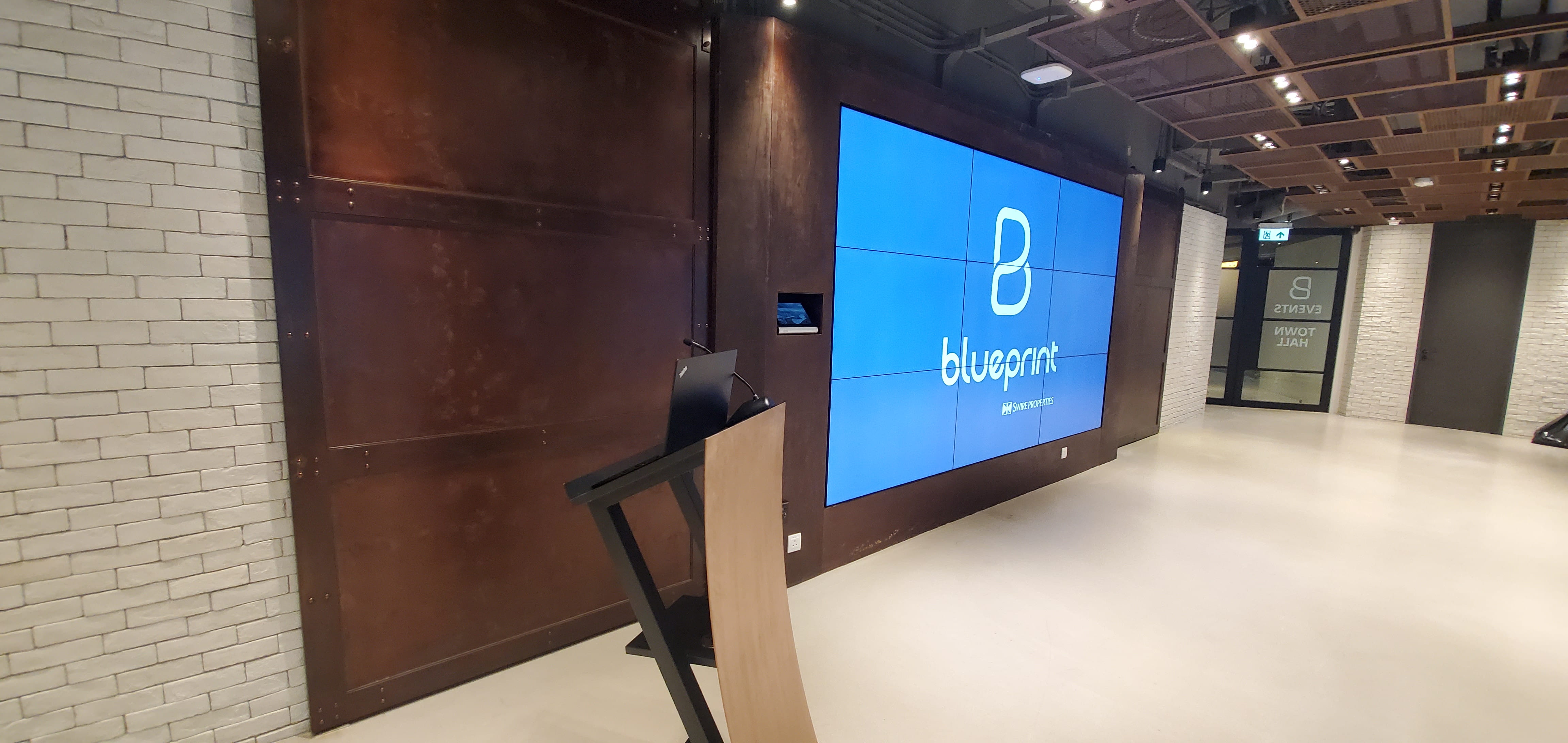 Designed for multi-functionality and flexibility, all our Event Venues have built-in audio-visual facilities. Whilst the type and specifications vary from venue to venue, the one constant is that they come at no extra cost. Just check out each of the Event Venue pages to find out which ones come with screens, projectors, TV walls, video-conferencing, microphones and speakers. For your web-conferencing needs, and to ensure you and your guests stay connected throughout your event, your booking comes with unlimited WiFi.

Does all this technology have your head spinning? At Blueprint, we love technology, but we also know it can be a pain. That's why we have our own professional technician on-site to help you with any setup so you can kick-off without a hitch. They'll also be around during your event for any handy troubleshooting.

If you have any questions about anything on the list, or perhaps a special request, don't hesitate to let Blueprint's Events Team know by making an enquiry today!