TRAINING ROOMS
2 rooms available, side-by-side, 1 room per booking
2 sets of ceiling mounted projectors and drop-down projection screens per room
2 handheld microphones plus 2 ear-set or clip microphones
Built-in speakers
Flexible seating arrangements
Partitioning available
Capacity: 40 to 50 persons per room
Kickstart some creative thinking by taking that meeting offsite and into one of Blueprint's Training Rooms.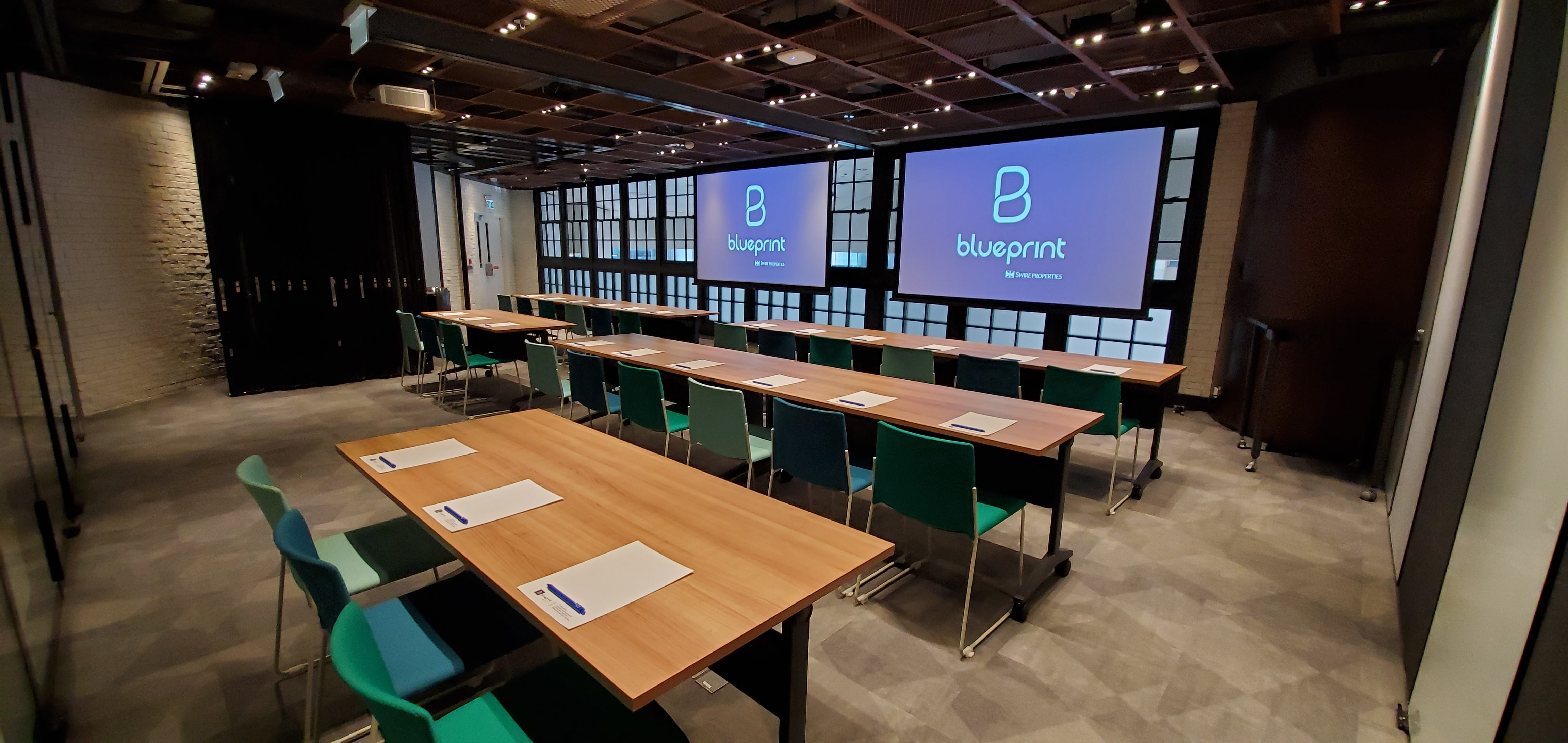 Gather the troops in our Training Rooms. Often, getting everyone on the same page requires getting everyone in the same room. Even if you have the space, the same dull décor, fluorescent overhead lighting, and greying whiteboard can stifle any twinkle of inspiration. Our Training Rooms are the perfect solution for those medium-sized group discussions, team building, presentations, workshops or seminars. Not only do they provide a change of scenery, natural light filters in through bi-fold windows which can also let the hub-bub from the Taikoo Place community flow in or be shut out. There's also no need to be restrained to a seating formation, as there are plenty to choose from and arrangements can be customized for your event. This makes our Training Rooms conducive to full group sharing, small group discussions, breakouts, and more. With two drop-down projectors per Training Room, and ample space for flipcharts and whiteboards, drawing the attendees' attention or getting them to huddle for brainstorming will be a breeze.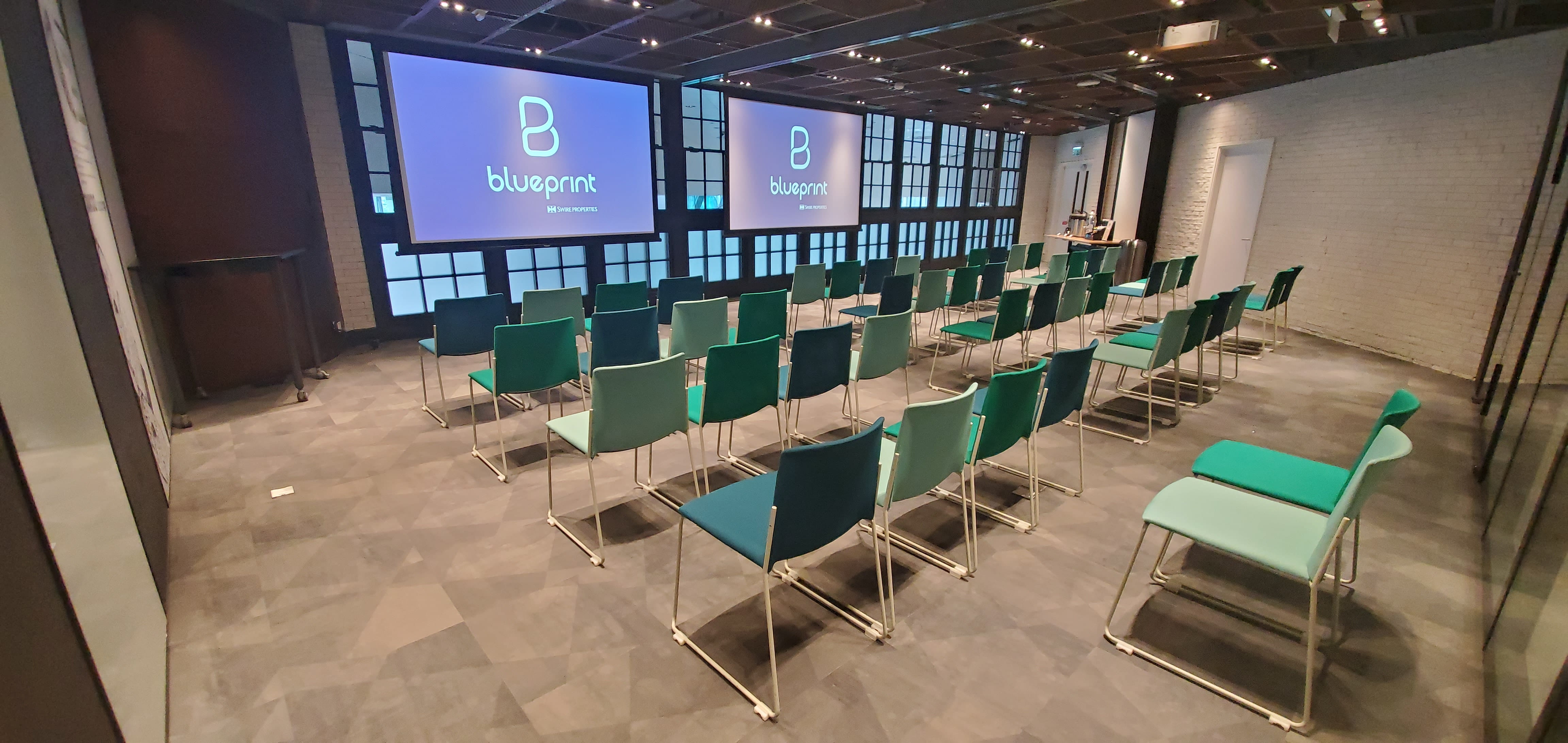 Two troops? No problem. Blueprint has not one, but two of these Training Rooms. Like good soldiers, the two Training Rooms are lined up side-by-side making this duo a winning combination for workshops, concurrent focus groups and training sessions. You can command the regiment without having to do the drills and watch as each room fills to the brim with comradery, creativity and concentration. But wait, there's more! Each Training Room can be further divided by partitions into smaller rooms (with one projector and screen per room). Control will still be yours but be warned that not even these partitions are able to contain the collaborations that will course within and across the rooms.

Come see for yourself if our Training Rooms are up to your task!